Watch
Watch the hilarious second episode of the web series 'Black Box' via Blip.tv. For more 'Black Box' go here. For updates follow 'Black Box' on Facebook.
5 tags
Decades of Movie Posters: Hammer Horror
enjoyyourpictureshow: 1950's Film: The Quartermass Xperiment (1955) 1960's Film: Jekyll's Inferno (1960) 1970's Film: The Satanic Rites of Dracula (1974)
Darkness Prevails With Every Clichè Warning About... →
Racism Takes Center Stage Over The Legend Jackie... →
9 tags
5 tags
Danny Boyle Plays Mind Games In Noir Throwback... →
7 tags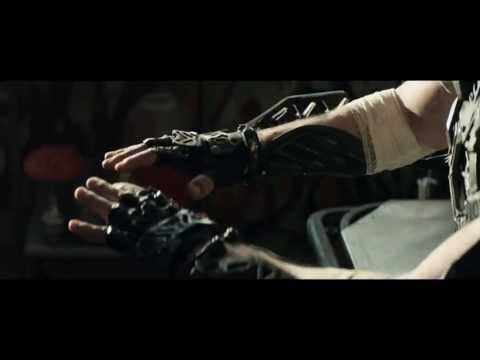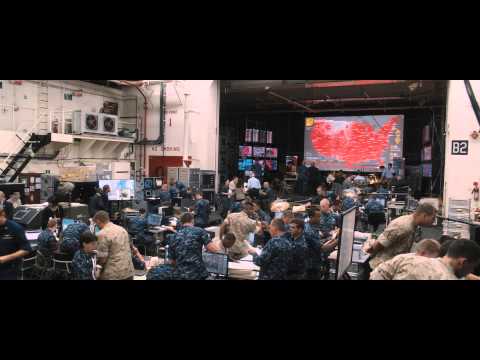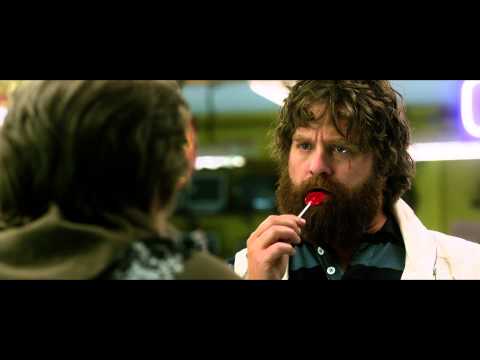 New Motion Poster For Star Trek Into Darkness,... →
10 tags
10 tags
The 11 Best And 12 Worst Movies Of 2012, Plus 16... →
8 tags
9 tags
12 tags
The First Official "Star Trek Into Darkness"... →
Last week we were teased with an announcement video for the teaser trailer of "Star Trek Into Darkness". To be honest, it looked a lot like an official teaser trailer. Alas, it was not the official teaser trailer, that has been released today. Watch, enjoy, and prepare youself for what is coming in 2013 with "Star Trek Into Darkness".
10 tags
Today We Are Canceling The Apocalypse...Pacific... →
6 tags
"The Hobbit: An Unexpected Journey" Movie Review →
All in all, Peter Jackson has crafted yet another exciting first chapter that, while slow to ramp up, adequately introduces fully realized characters, provides exciting action sequences, and leaves audiences chomping at the bit for what lay ahead.
5 tags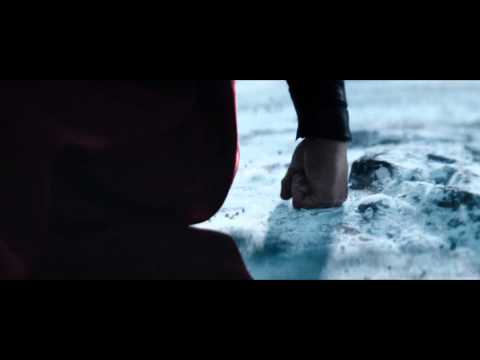 10 tags
Watch
Everyone loves a good tease, and J.J. Abrams and the folks over at Paramount are providing one courtesy of Star Trek Into Darkness. The teaser trailer arrives on December 17th, and tonight they are teasing fans with an "announcement" video. It goes live at 12:01am PT, and you can watch it below. The anticipation is suffocating!
5 tags
Tom Cruise Takes On 5 Guys At Once In New "Jack... →
Dave Grohl's Sundance Premiere Selected... →
6 tags
On Hitchcock, The Girl, and The Enigma That... →
A Knife, A Turkey, and Alfred Hitchcock: Send an... →
Alfred Hitchcock's First Credited Surviving Film... →
For decades the first surviving feature film to feature Alfred Hitchcock in the credits, The White Shadow, was lost. In 2011, the opening three reels of the six-reel feature were uncovered thanks to research done at the New Zealand Film Archive. Starting November 15, 2012 the National Film Preservation Foundation's website will screen The White Shadow for a two-month run free thanks to...
AFI FEST 2012 Film Review: Piéta (Dir. Kim Ki-duk... →
Beneath The Earth Film Festival Audience Award... →
5 tags
Watch
Once upon a time there was a movie named "World War Z", scheduled to be released in the Fall of 2012, starring Brad Pitt. That didn't happen. In June of 2012 the release of World War Z was pushed by Paramount Studios to June 21, 2013; and six weeks of re-shoots were scheduled, plus a script re-write by Damon Lindelof, that was eventually finished by Drew Goddard of the third...
7 tags
6 tags
AMPAS presents An Academy Salute to Stanley... →
On November 7th The Academy of Motion Pictures Arts and Sciences will celebrate the life and career of acclaimed filmmaker, auteur director, Stanley Kubrick with "An Academy Salute to Stanley Kubrick." The event will be hosted by Malcolm McDowell, star of one of Kubrick's greatest and most controversial films A Clockwork Orange, and will include feature film clips and personal...
9 tags
10 tags
8 tags
Turner Classic Movies Gets Halloween Started Early... →
8 tags
Death is Coming to Your Little Town - John... →
5 tags
6 tags
5 tags
Poetry in Motion: Carax and Lavant and the "Holy... →
In Leos Carax's rather wonderful and fantastic new film Holy Motors, there are several points at which one may wonder what is real. The answer is none of it, and all of it. It begins explicitly as a dream, after all, in a cinema, with Carax the dreamer himself; but it is a dream of life, of possible lives, and a dream of the very process of cinema.
7 tags
10 tags
9 tags
Watch
The first trailer for "Hitchcock" arrives, starring Anthony Hopkins, Scarlet Johanssen, Jessica Biel, and Helen Mirren.
10 tags
13 tags
9 tags
The Complicated Praise for Paul Thomas Anderson's... →
When Paul Thomas Anderson's The Master premiered at the 2012 Venice Film Festival the immediate reaction from critics in attendance was that of high praise. The festival jury agreed, bestowing best actor awards to Philip Seymour Hoffman and Joaquin Phoenix and best director to Paul Thomas Anderson; and, as is expected at the Venice Film Festival, a scandal erupted over whether the best...
10 tags
Movie Review: Hotel Transylvania →
Selena Gomez and the Happy Madison gang, plus some fellow SNL cast members, have all gotten together to make an animated movie, Hotel Transylvania, for children. They manage to accomplish creating an entertaining and funny film that has a great deal of heart, without needing to resort to an abundance of potty mouth jokes or lewd situations. Hotel Transylvania may be the best film many of the...
7 tags
Movie Review: The Perks of Being a Wallflower →
The Perks of Being a Wallflower is Chbosky's novel brought to life, and in a lot of ways the film benefits from cinema's inherent visual storytelling — allowing the audience to experience Charlie's exposure to new experiences firsthand.